Baldness in Men
Baldness in men tends to set it around 50 years of age, but if you are losing scalp hair between 20 and 45 years of age, there is a nearly 95% chance that you are one of those affected by baldness in men, commonly referred to as male pattern baldness.
Typically, baldness in men starts when there is progressive loss of hair from around forehead, temples, and/or on the crown of the head. Initial thinning of hair graduates to faster hair loss as time passes, eventually settling at either total baldness or, more commonly, the absence of hair over the top surface of the head.
Medical research reveals that each hair grows about an inch every couple of months, and does so for about 2-6 years before halting its growth for a little bit of time and falling out. After its departure, a new hair soon starts growing in its place. Thus, at any given time, roughly 85% of the hair on the head is in the growing phase, while 15% is not.
Each hair is housed in a cavity called a follicle. Baldness in men occurs when the follicle shrinks over time, resulting in shorter and thinner hair. After a while it is possible that the follicle becomes so small that it cannot contain a hair inside. Theoretically, small follicles remain alive, suggesting the possibility of new hair growth. In practice though, that is a near impossibility unless undergoing hair loss treatment.
The question that is usually in every man's mind when he is suffering hair loss is whether baldness in men is curable. It can be, when subjected to proper treatment. If you do not feel awkward with thinning hair, you do not need any baldness treatment. It's only when you start feeling yourself psychologically affected by your hair loss that you need to tackle your baldness.
Baldness in men can be caused prematurely by certain illnesses. Principal among them are fungal infections in the scalp, ringworm, stress, medical treatments such as radiotherapy, exposure to dangerous chemicals such as thallium acetate, burns and psychological problems like trichotillomania.
Treating baldness in men can be done in several ways. Using medicines like Minoxidil and Finasteride is one option. The other is hair transplantation, which consists of removal of tiny plugs of hair from areas where the hair is normally growing and placing them in areas that are balding. Usually, hair transplantation, if done correctly, this type of surgery can show excellent results, though the process can be expensive and painful.
A new treatment technique to cure baldness in men has been found by a team of British scientists at a Cambridge-based biotechnology firm, called Intercytex. Led by Dr. Paul Kemp, these scientists have found that tiny scalp cells called dermal papilla found at the bottom of hair follicle are responsible for the growth of new hair.
The procedure harvests these cells in the lab, growing them up, and then injecting them into the scalp at points where hair is thinning. The newly injected cells are later found to sprout new hairs.
There is considerable enthusiasm in UK surrounding this ground-breaking discovery, and it is believed that this new technique can significantly reduce the problem of baldness in men.
Read More....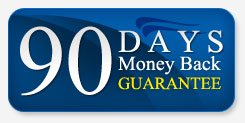 Video Testimonials
Customer Testimonials
I ordered a three months supply (as a test) and have noticed a real improvement in thickness, texture and growth. I am 71 and I expect to lose some hair, however this product has stopped and reversed the hair loss. I have ordered a six month supply this time.
Mr. C, San Diego, CA
I am absolutely amazed at the results of your product !! I am the world's biggest skeptic and only ordered Procerin out of sheer desperation. After just two weeks I noticed little to no hair in the tub after shampooing. Two months later the bald spot in the back of my head has filled in almost completely!!
And...I'm 58 years old !! Great product...I'm sold for life. - John N. Nashville, TN
I'm now on my fifth bottle of Procerin and I couldn't be happier. Having been an avid gardener for many years, I have a trained eye for noticing minute changes in growth patterns. My hairline is staring to come back to where it was years ago. It's great to see little hairs sprouting, and getting longer and darker. When I first started taking your product, I was a bit skeptical and had some questions which were answered promptly by your support. Delivery was also lightning fast and hassle free.
Alvaro M. Madrid, Spain