Treatment for Baldness in Women
There are various methods of treating baldness in women. Treatment would, of course, depend on the exact nature of baldness and hair loss and the underlying cause behind the loss of hair.
Baldness in women could be due to Alopecia or female pattern baldness or it could also be due to a host of other reasons unrelated to pattern baldness types. These include illness, pregnancy, Telogen Effluvium, Alopecia Areata, menopause, medications, skin disorders, infection, stress disorders and even pulling of hair (Trichotillomania).
Alopecia Areata is characterized by sudden loss of hair in a particular area, which grows back over time. If all body hair is lost rapidly, however, re-growth may not occur.
Toxic Alopecia occurs following a high fever or severe illness. Medications as well as thyroid disease and child birth may also trigger toxic Alopecia. Despite the name, toxic Alopecia is not harmful.
Scarring Alopecia is due to scarring from burns, injury, or x-ray therapy. Other types of scarring that may cause hair loss can be due to diseases such as lupus, bacterial or fungal skin infections, lichen planus, sarcoidosis, tuberculosis, or skin cancer. Trichotillomania (hair pulling), a habit most common among children and individuals experiencing a great deal of stress, may also cause hair loss.
While results of most of the above causes are reversible, for some of these conditions it may not be possible to reverse hair loss. Some forms of baldness disappear on their own (for example, hair loss associated with pregnancy or certain medications).
In treating female baldness or hair loss, depending upon the underlying cause, certain medications that promote hair growth like Minoxidil and Finasteride and natural side-effect free supplements like Procerin are used.
Corticosteroid injections are used for treating Alopecia Areata. Hair transplants, Scalp reduction, skin lifts and grafts are other surgical procedures that could be opted for in cases of extreme hair loss.
Read More....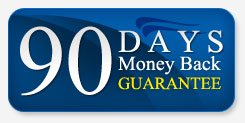 Customer Testimonials
My hairline is growing in very nicely and I am very pleased with the results...
I have used this product going on four months now. Before I started using your product I was balding around the hairline of my hair and was very disheartened about my appearance. I would do whatever I could to cover it up. I used many products that claimed to regrow your hair and non has worked until I found your product. My hairline is growing in very nicely and I am very pleased with the results. I don't have to hide my hairline anymore and this makes me very happy. Thank you for making such a wonderful product that works. - Darlene A.
Feeling much healthier and stronger...
I have been on the Sephren system for 4 months and I have noticed that the hair I do have is staying and feeling much healthier and stronger. - Marilyn H.
I started to notice a fullness to my hair...
I have tried different shampoos and conditioners and other chemical treatments to try and stop my hair from thinning with no noticeable results. After using Sephren for 2 months now, I started to notice a fullness to my hair that I had not noticed before. I visited my mother and even she commented on the difference as well. - Rose B.